Sheridan High School
Class Of 1978

In Memory
Colleen Kirby (Schatz)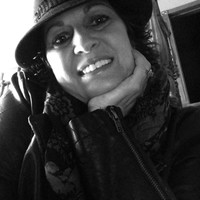 POSTED: SUNDAY, APRIL 12, 2015 6:00 AM
Gillette resident Colleen Francis (Kirby) Schatz, 55, was taken from her loving family and friends April 9, 2015, after an amazing and courageous five-year battle with ovarian cancer.
Funeral Service for Mrs. Schatz will be held at 10 a.m. Wednesday at St. Matthew's Catholic Church with the Rev. Reymond Canete officiating. Visitation will be 4 to 7 p.m. Tuesday at Walker Funeral Home with a vigil starting at 7 p.m.
Mrs. Schatz was born Sept. 15, 1959, to Joan and Wayne Kirby in Waukegan, Illinois. She grew up and attended elementary school at Little Fort School in Waukegan.
In the summer of 1972, she moved to Sheridan, where she attended Coffeen Elementary School, Central Middle School and graduated from Sheridan High School in 1978.
After graduation, she began working as a cocktail waitress at the local pool hall, The Corner Pocket, and later at Sheridan College.
It was the summer of 1981 when the incredible love story of Colleen and Dean began. They met at Zorziko's Night Club in Buffalo on July 25, 1981, and were engaged two short months later on Sept. 15, 1981.
The newly engaged couple moved to Gillette, where they were married at St. Matthew's Catholic Church on Dec. 12, 1981. Colleen built her life with her soul mate Dean in Gillette and later started a family.
The couple welcomed their first daughter, Tiffany, in 1988; second daughter, Lacy, in 1990; and their son, Dakotah, in 1994.
Colleen was destined to be a mother. She loved staying at home and raising her children. She was her children's biggest fan, attending all of their school and sporting events. Colleen never missed a chance to help in the classroom of any of her children and was looking forward to being able to do the same with her grandson.
Colleen enjoyed many things in life, but Christmas was the most special time of year for her and her family. She looked forward to the annual drive to admire Christmas lights around town and listening to Christmas music.
Colleen was a beautiful person inside and out, who always put others before herself. She touched the lives of everyone she met, and she truly had a heart of gold. Even in her final days, she was thinking of ways to thank the people who had embarked on this journey with her.
Her smile could light up a room and her humor was with her until her very last breath.
Colleen is survived by her loving husband of 33 years, Dean Schatz of Gillette; daughters, Tiffany Schatz and Lacy Schatz, both of Gillette; son, Dakotah Schatz of Gillette; her adoring grandson, Zaiden Jackson Schatz of Gillette; sister, Debbie (Mark) Hutchins of Sheridan; and many beloved friends.
A memorial has been established to benefit Heptner Cancer Center. Memorials and condolences may be sent to the family in care of Walker Funeral Home, 410 Medical Arts Court, Gillette, WY 82716. Condolences may also be made online atwalkerfuneralgillette.com.